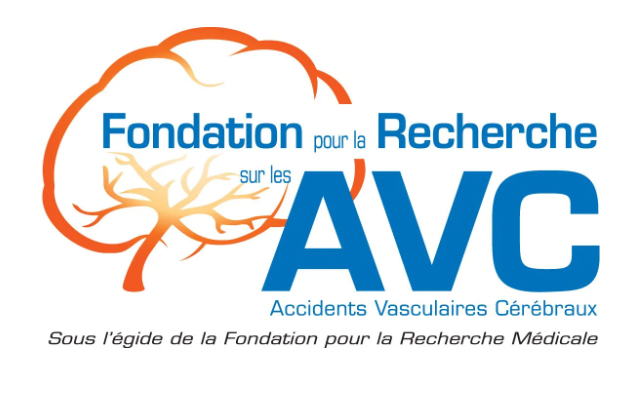 WE HAVE COMMITTED TO THE STROKE RESEARCH FOUNDATION TO DONATE €1 ON THE SALE OF EACH JEWELRY
On October 24, 2022, we made our first donation of €500. THANK YOU, without you this would not have been possible!
THE FOUNDATION IN A NUTSHELL
Created in October 2014, the Foundation for Research on Cerebral Vascular Accidents (AVC) is the first Foundation to exclusively finance research projects dedicated to this disease , of which 150,000 people in France are victims each year, i.e. 1 stroke every 4 minutes.
Faced with this scourge, there is no choice but to speed up research. Stroke is not a fatality!
THEIR ACTION: To give the best French research teams the means to explore all the avenues that will allow tomorrow to find even more effective treatments to save more lives and improve the quality of life of the 500,000 people suffering from sequelae of their stroke.
THEIR OBJECTIVES: To promote and develop research in the field of neurovascular diseases, in order to improve the understanding of their mechanisms and their consequences, their diagnosis, their prevention, their treatment and the quality of life of patients.
Since its creation, the Foundation has already financed 21 research projects: 11 in clinical research and 10 in fundamental research for an amount of more than 2 million euros.
WHAT IS A STROKE?
A CVA is a cerebrovascular accident that occurs when the brain is no longer irrigated with blood. This means that several parts of the brain will be cut off from their oxygen and therefore severely damaged (and sometimes for life).
There are two main families of stroke
Ischemic stroke, which occurs in 85% of cases following a clogged artery
Hemorrhagic stroke, which occurs in 15% of cases and is most often due to a ruptured aneurysm
A stroke is very common, there is one every 4 minutes in France. It is also the leading cause of death in women and the third in men. The AVC leaves more or less important after-effects on a more or less long duration. Several factors affect the intensity of post-stroke sequelae, in particular the reaction time between the first symptoms and medical treatment.


WHY THE STROKE RESEARCH FOUNDATION?
It was important to us to support research on the causes of stroke and especially on the 'after' of the accident.
Indeed, the consequences vary from one person to another and for us, the accident hit hard and left significant consequences for life for Barbara. These sequelae can be avoided or reduced by treatments when the management of the stroke respects a certain time frame. We are happy to support research projects for other treatments to improve the situation of people for whom a stroke is diagnosed and treated "late"!
Fortunately, life goes on and this step allowed us to give birth to LITTLE COURT PARIS!