EVERYTHING BEGINS IN OUR PLACE, IN PARIS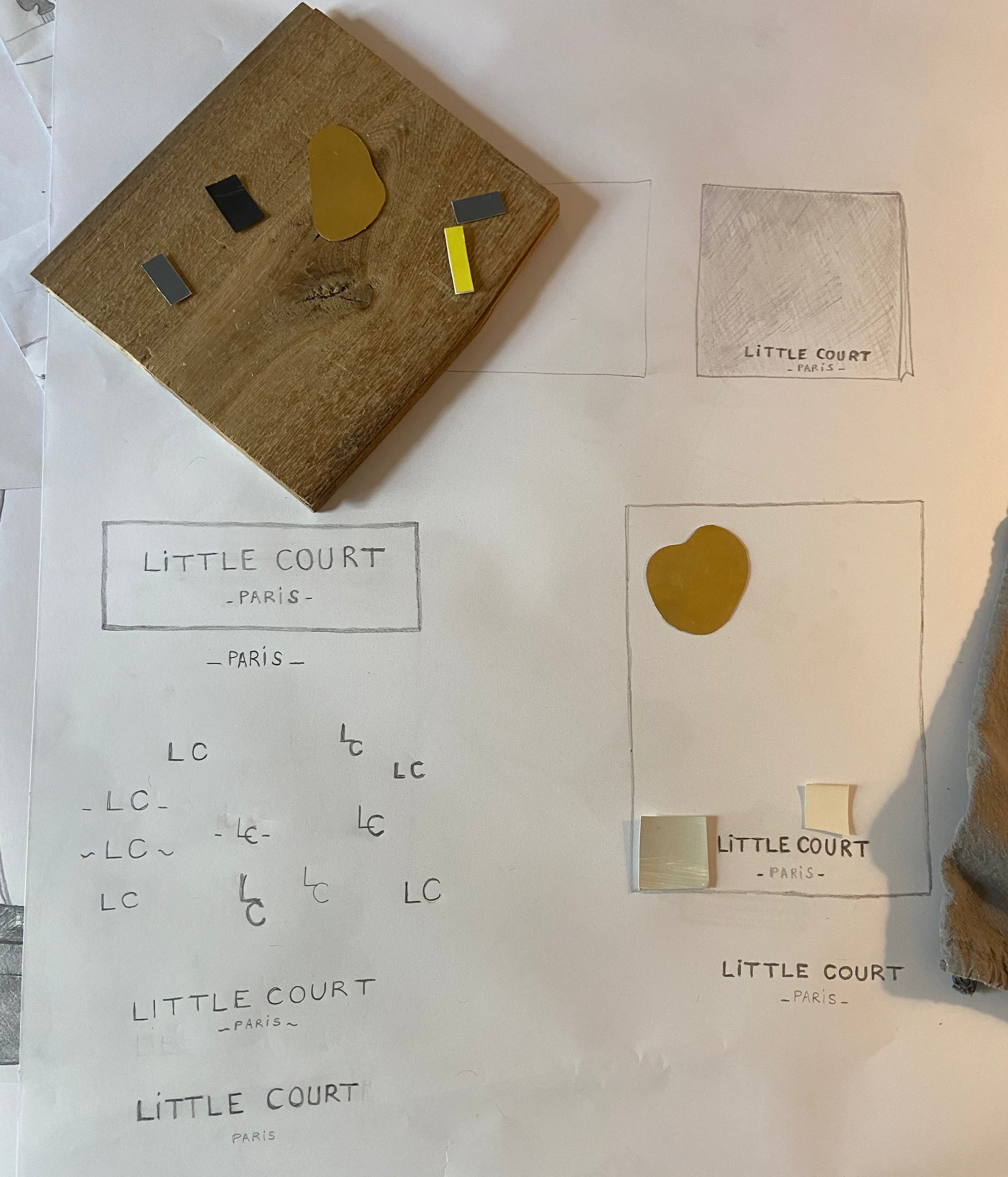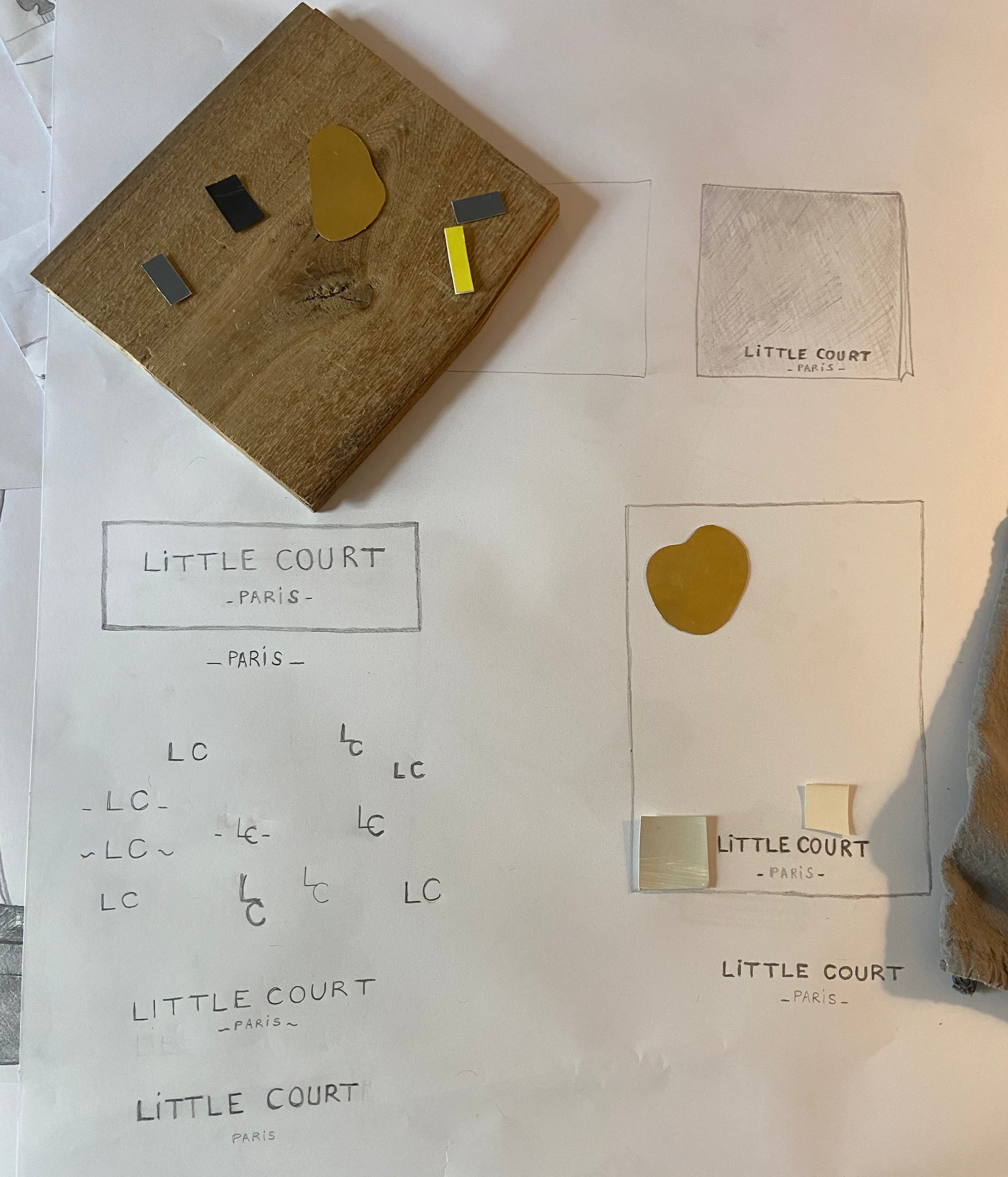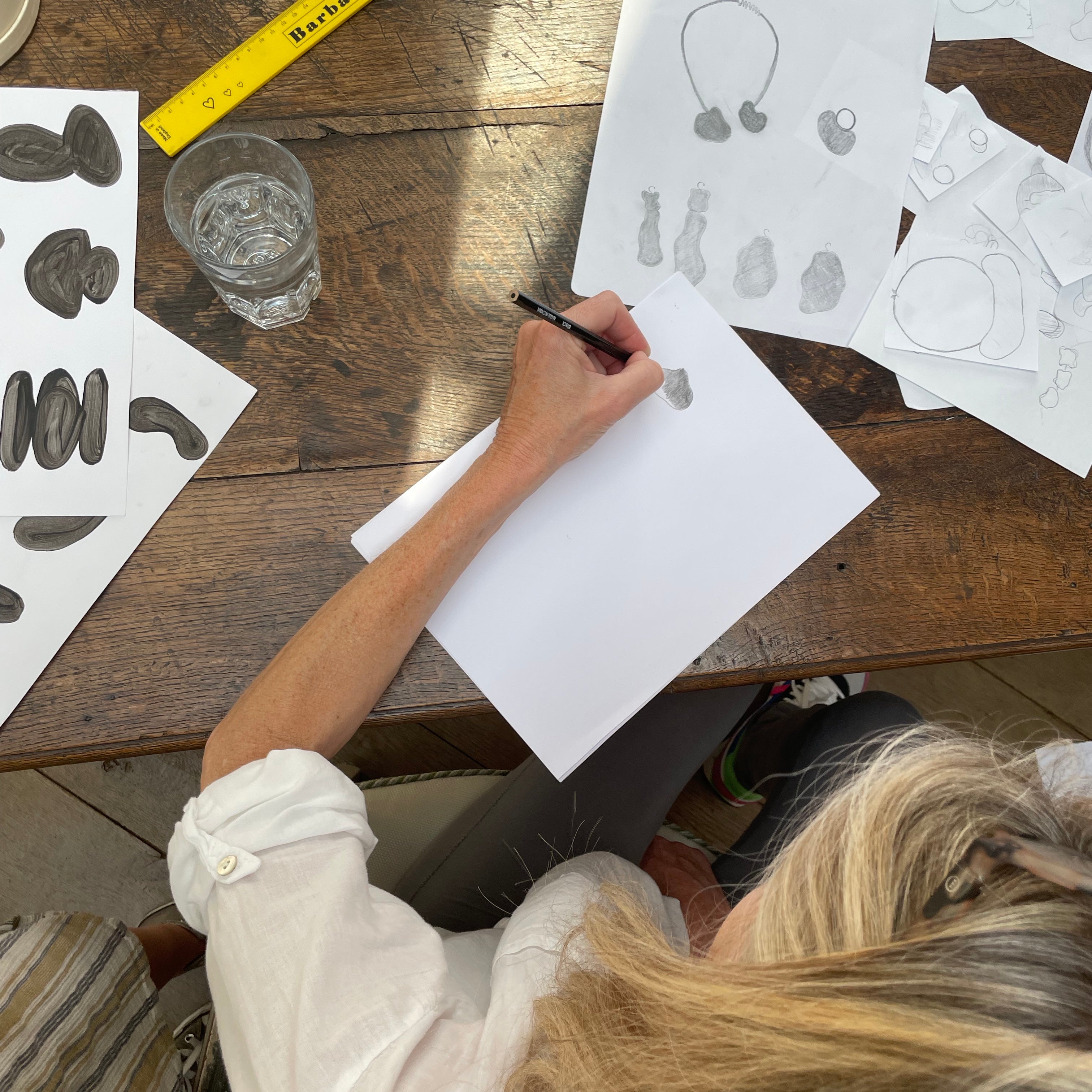 1 - BARBARA'S ART
Barbara is inspired by her travels and her past in interior design to design all the collections in her studio in Paris.

She very often draws whatever comes to her mind. It's when we're looking to create a collection or new pieces that we sort and draw the common thread of a collection!
The drawing is always accompanied by a texture, which we prepare in parallel.
2 - PAPER FITTINGS
A step that we love!
Once the selection of sketches has been made, we cut them out of full-size paper to see how they fit. This is a part that we really enjoy because we bring Barbara's sketches to life, to have very good and very bad surprises...!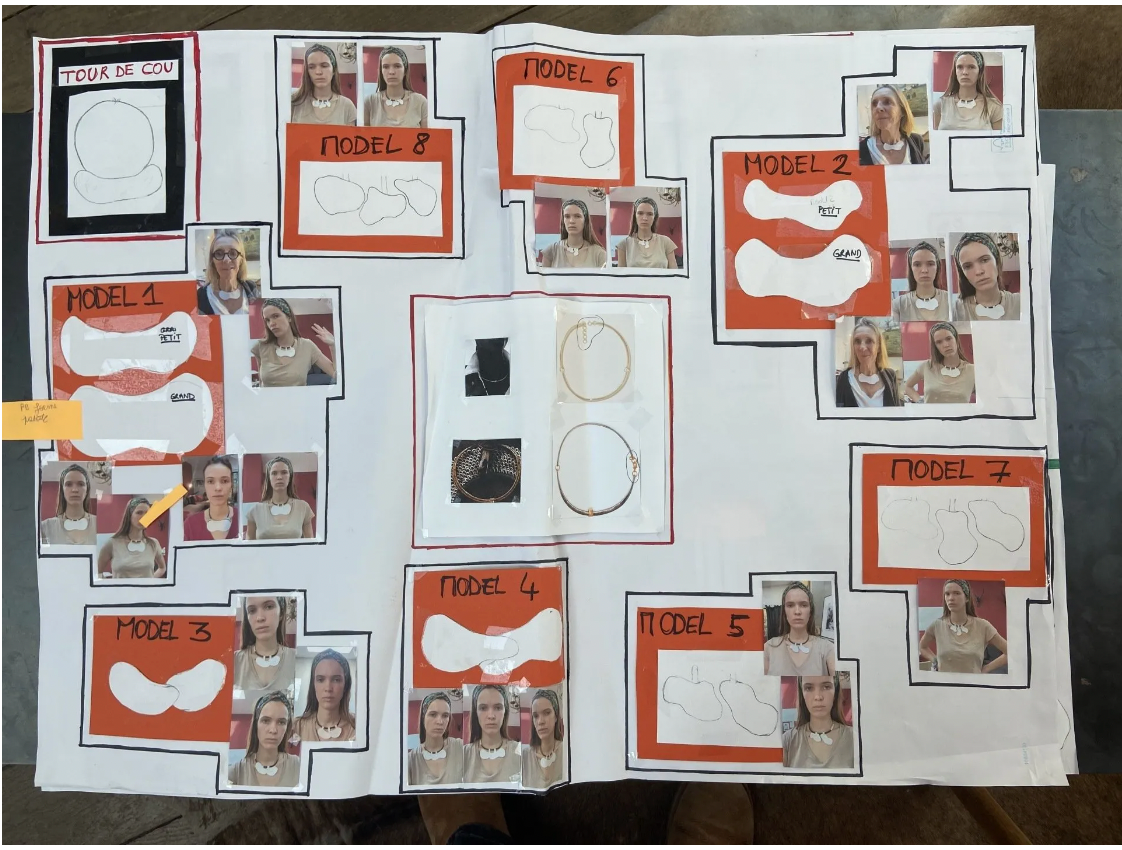 LET'S GO TO THE WORKSHOP, BETWEEN PORTUGAL AND SPAIN!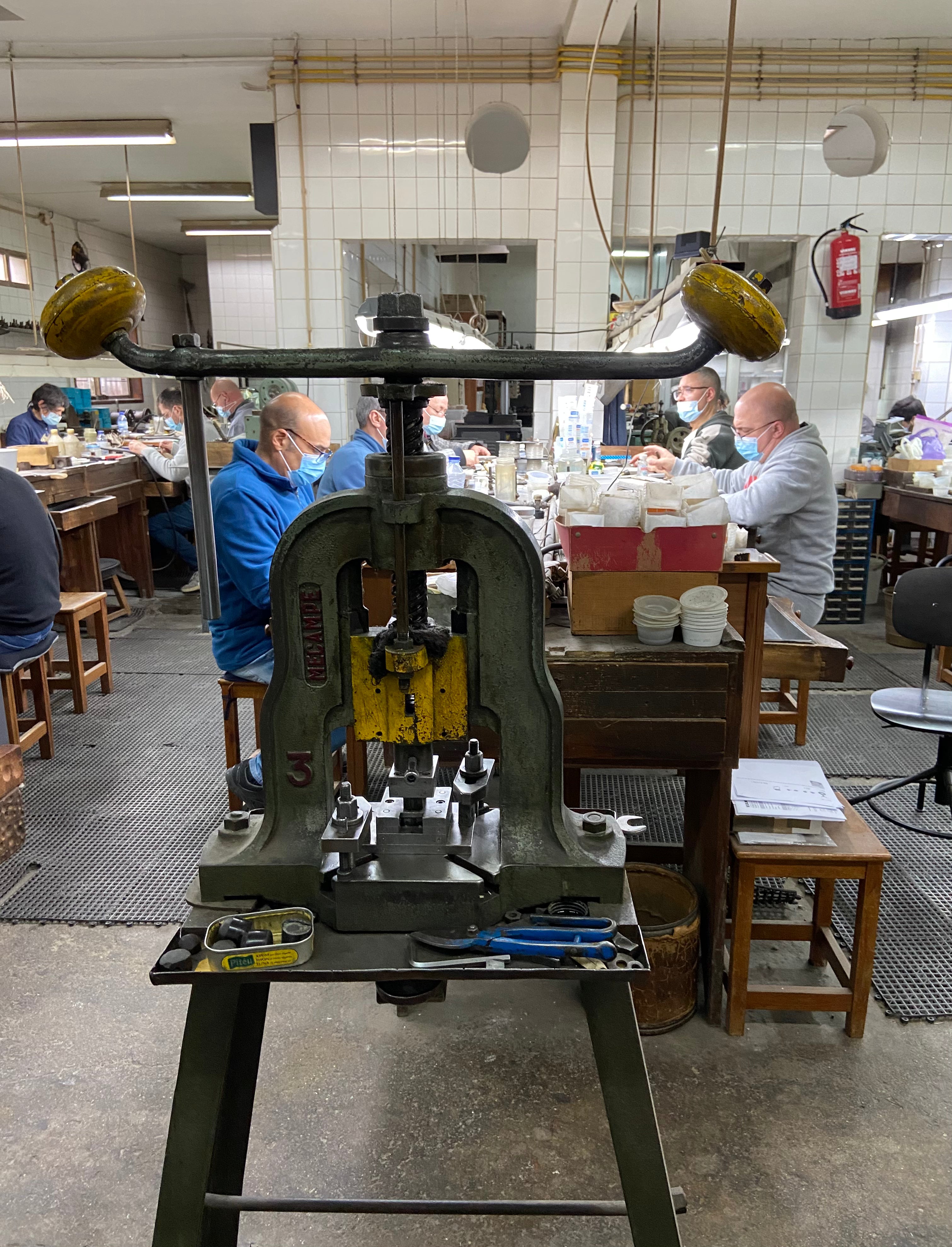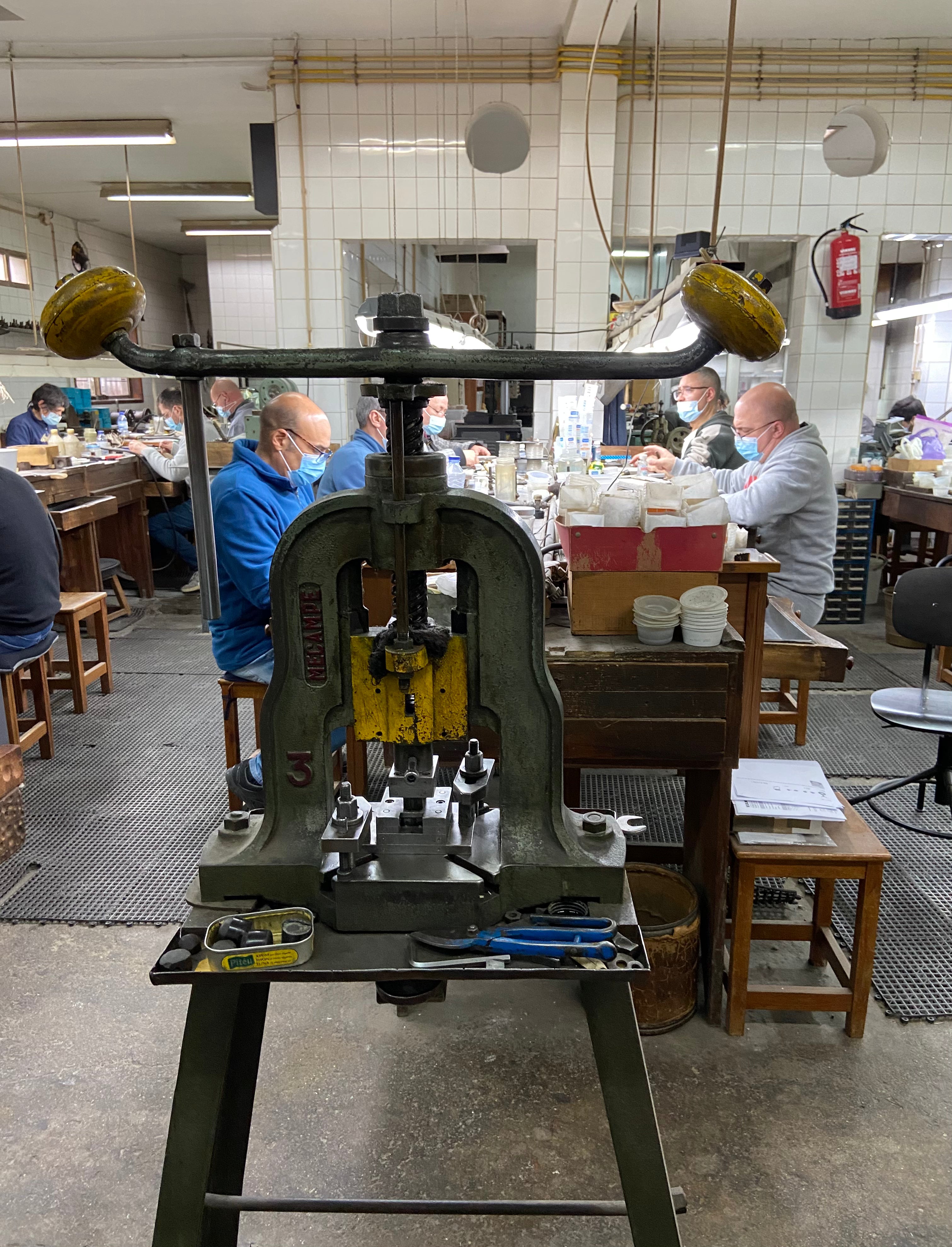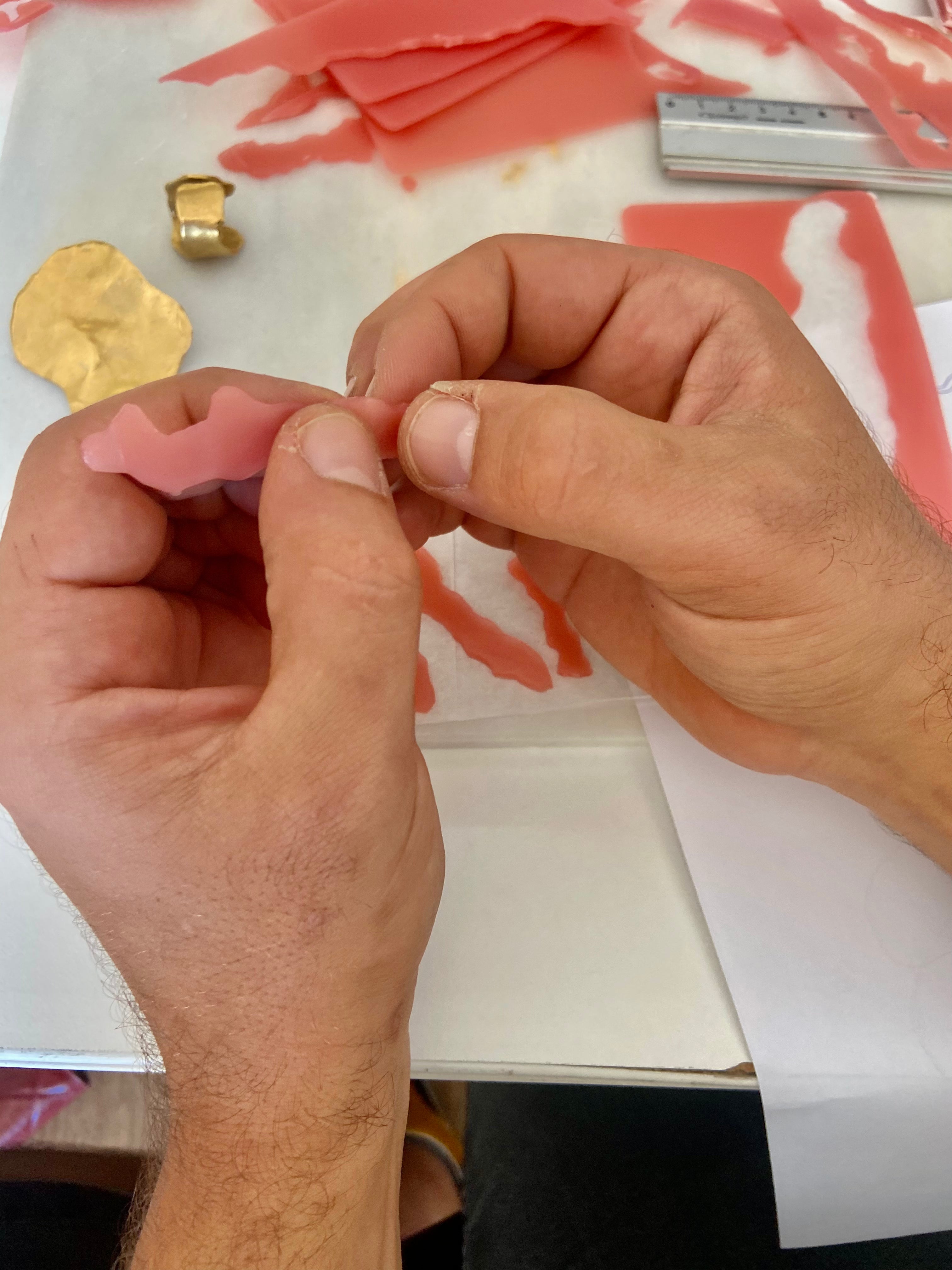 1 - WAXES AND TEXTURE
The pieces are then shaped in wax by artisans in our partner workshops in Spain and Portugal.

The wax piece is slightly heated in order to apply the texture developed by Barbara and Mahaut.
This texture is inspired by Barbara's sensitivity to touch. It was the perfect occasion for her to soften the raw aspect of the jewel.
You want to touch, don't you?
2 - WORKSHOP FINISHES
Once the waxes pieces are finished, they are sent to the founder who, using the technique of lost wax casting, transforms the wax piece into a brass piece.
The next step is to validate the brass prototypes. Then, a mold is developed in order to reproduce in mini series.
The pieces come out slightly different from each other between each series, it's the beauty of craftsmanship!
This is also what makes your jewelry unique, with its natural imperfections!
The jewels are then finished by hand by the artisans of the workshop . They form the rings, build the necklace and solder the peaks of the earrings...
The last step is the 3 micron plating in 24 carat gold at another craftsman !