LITTLE COURT, A COMMITTED BRAND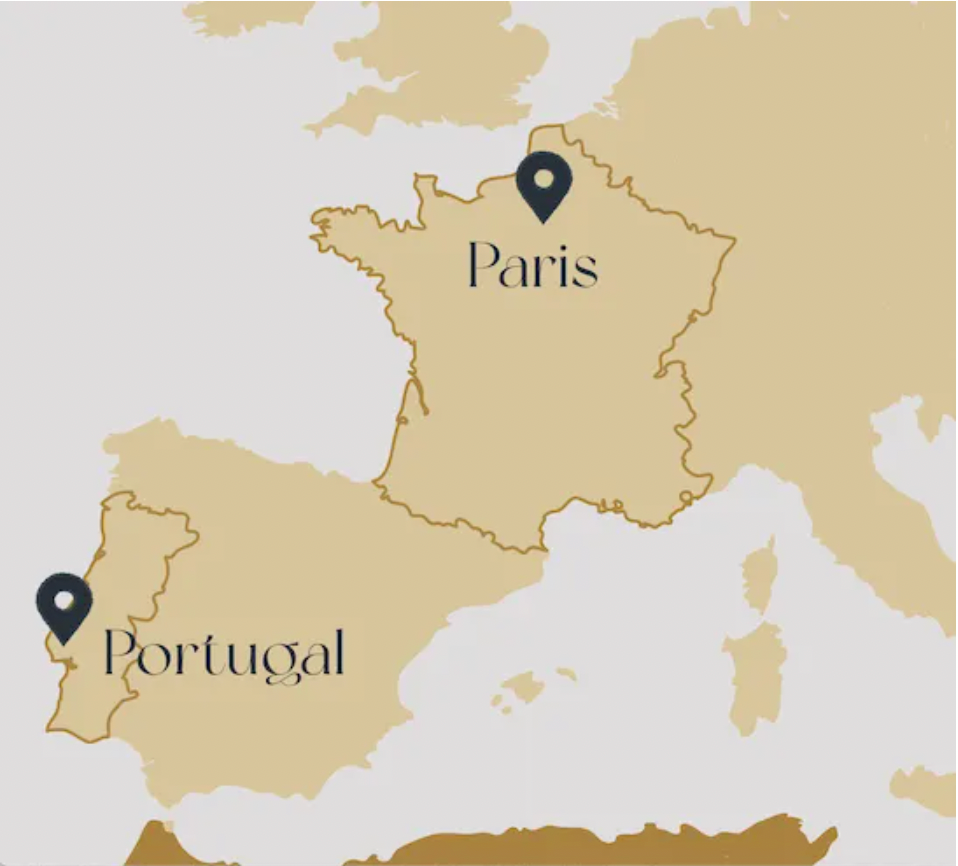 100% MADE IN EUROPE
Barbara and Mahaut were keen to take into account current ecological issues . They have therefore chosen not to go beyond the borders of Europe for the production of their pieces.
The pieces are designed in Paris by Barbara and then handcrafted in Portugal or Spain.
The jewelry boxes come from Denmark and the linen cushions are handmade, in France, from rolls of dormant fabrics (found in their cellar in Paris…!)
It's not perfect yet, but it's already a step towards progress!
All jewelry is made of 925 silver or of recycled brass then plated in pure gold (24 carats, 3 microns).
HANDMADE JEWELRY
Our jewelry is made in Portugal or Spain with our partner workshops.
We visit on-site regularly during part development and production times. Each workshop has its secrets, it is also what makes the beauty of our jewelry.
The workshops with which we work hand in hand are made up of about fifteen craftsmen of all ages. They are people who are passionate about their profession, using artisanal techniques handed down from father to son!
Each of the pieces passes through the hands of different actors: the founder, the craftsmen who form and assemble them, the gilder for the gold plating...
It takes an average of 160 minutes of handiwork for a piece to see the light of day.
A quality control of each step is carried out at all stages and until the end of the production process.
The parts are taken from a mold that we manufacture after validation of the prototype. The casting of the metal makes each piece unique, leaving natural imperfections and giving character to your jewelry!
That's the beauty of craftsmanship !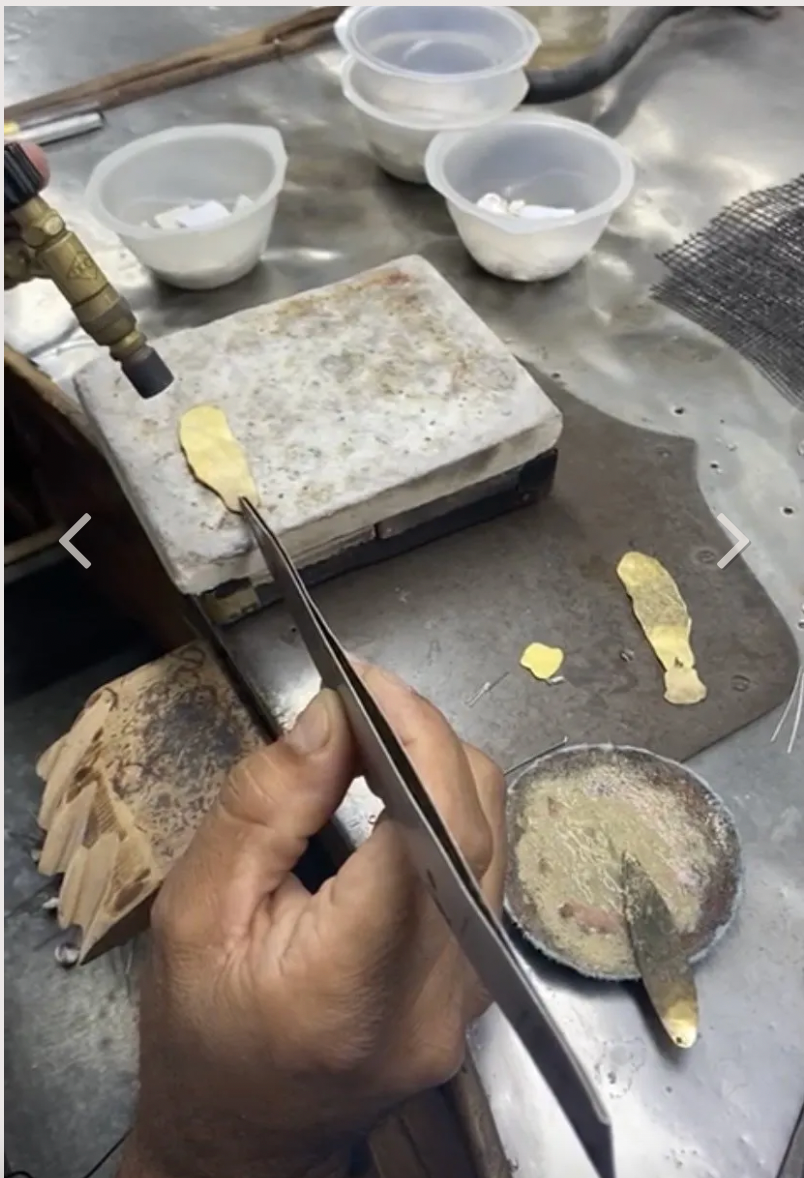 OUR ENGAGEMENT
THE STROKE RESEARCH FOUNDATION
Barbara's stroke is why we started the LITTLE COURT adventure!
This is why we chose to support this Foundation, it was important to us to have a small impact, on our scale!